DISCOVER WHAT WE DO
J

oin our mailing list to find out more about the Guild and

how we can help you to explore your surna

me and preserve your precious family history research.

Sign up today and we'll send you a free PDF copy of our booklet 'Researching Surnames', with lots of information and advice.

We won't bombard you with emails but we will send a few to tell you about features we offer, upcoming webinars and online seminars (and live ones again in due course ...) plus any other information that we think might interest you.

We won't share your details with anyone else and you are free to unsubscribe at any time. We do hope you'll give it a go!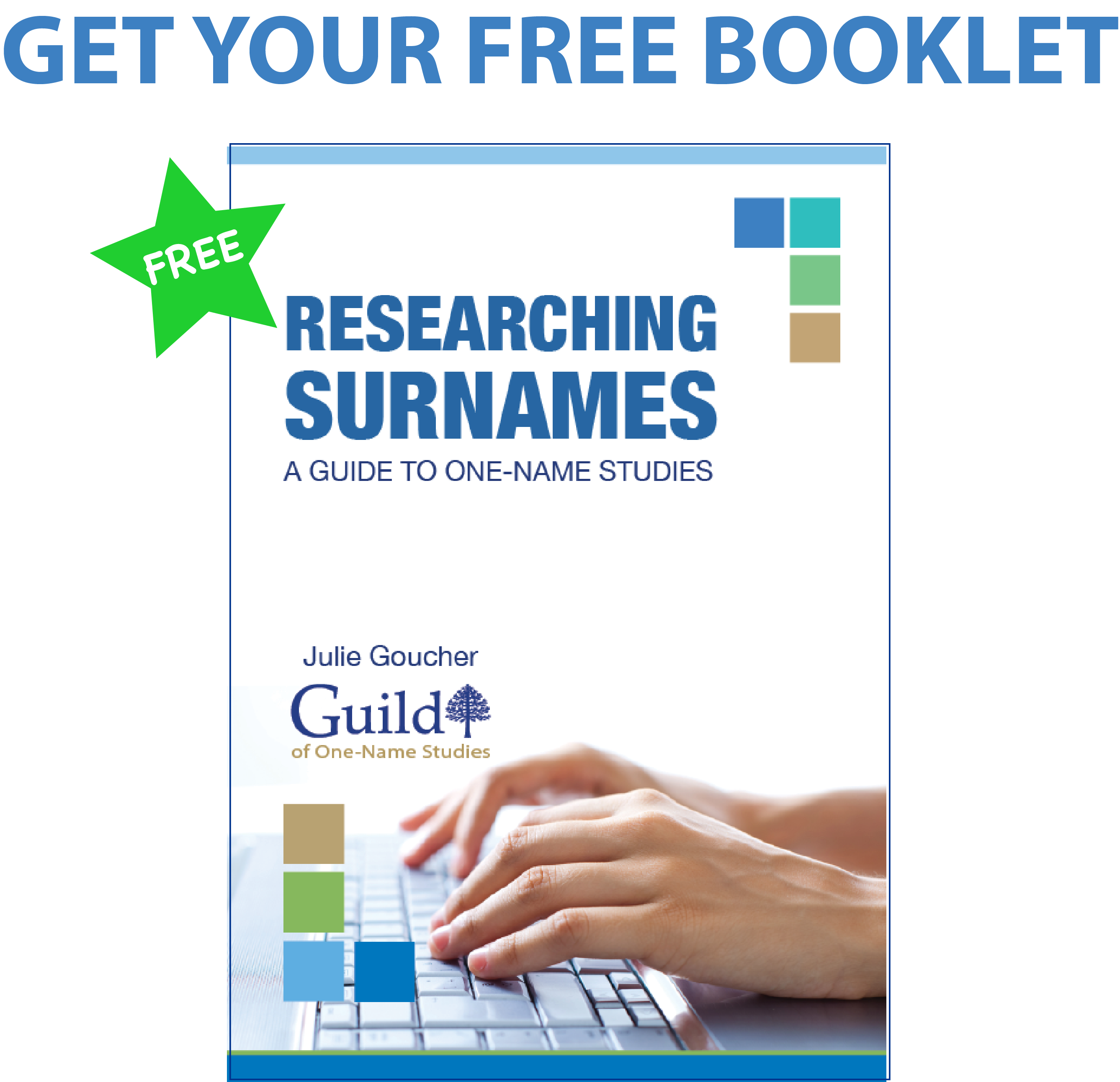 You will be sent a link to download your copy of the booklet. It comes as a 50-page PDF document that you can read on screen or print out.

If you prefer, you can buy a printed copy from the Guild Shop.
If you would like a copy of the booklet but don't want to subscribe to our mailing list, you can buy a copy from our
online shop
. You will find it listed under Books.

To find out how to join the Guild or for other enquiries, please email
info@one-name.org
or use one of the free telephone numbers below.

Address for correspondence: c/o Secretary, 113 Stomp Road, Burnham, Berkshire, SL1 7NN, U.K.
Registered office address: Box G, 14 Charterhouse Buildings, Goswell Road, London EC1M 7BA U.K.

© 2013–2020 GUILD OF ONE-NAME STUDIES. REGISTERED CHARITY IN ENGLAND AND WALES, NO. 802048.